Versions
Choose Between Three Different Versions of the Software
The Cleaning System comes in three different versions:
Light
The Light version is ideal for small, new cleaning companies with few employees, or for small institutions (schools, nursing homes, small companies) with a small space inventory. This is an ideal tool for the beginner in the business.
Standard
The Standard version is the right tool for small companies where the responsibility of maintaining space inventory and planning of the cleaning operations lies with one employee. In the Standard version you can assign up to twenty work assignments per customer/client.
Professional
The Professional version (multiuser version) is for large companies and institutions where several employees frequently need access to the system. This version is normally delivered with access for one user but the number of users may be increased in line with the need for more users. There are no limitations in the number of rooms or work schedules in the professional version. This version is thus frequently used in large cleaning firms having a need of planning work for more than twenty persons per customer/institution.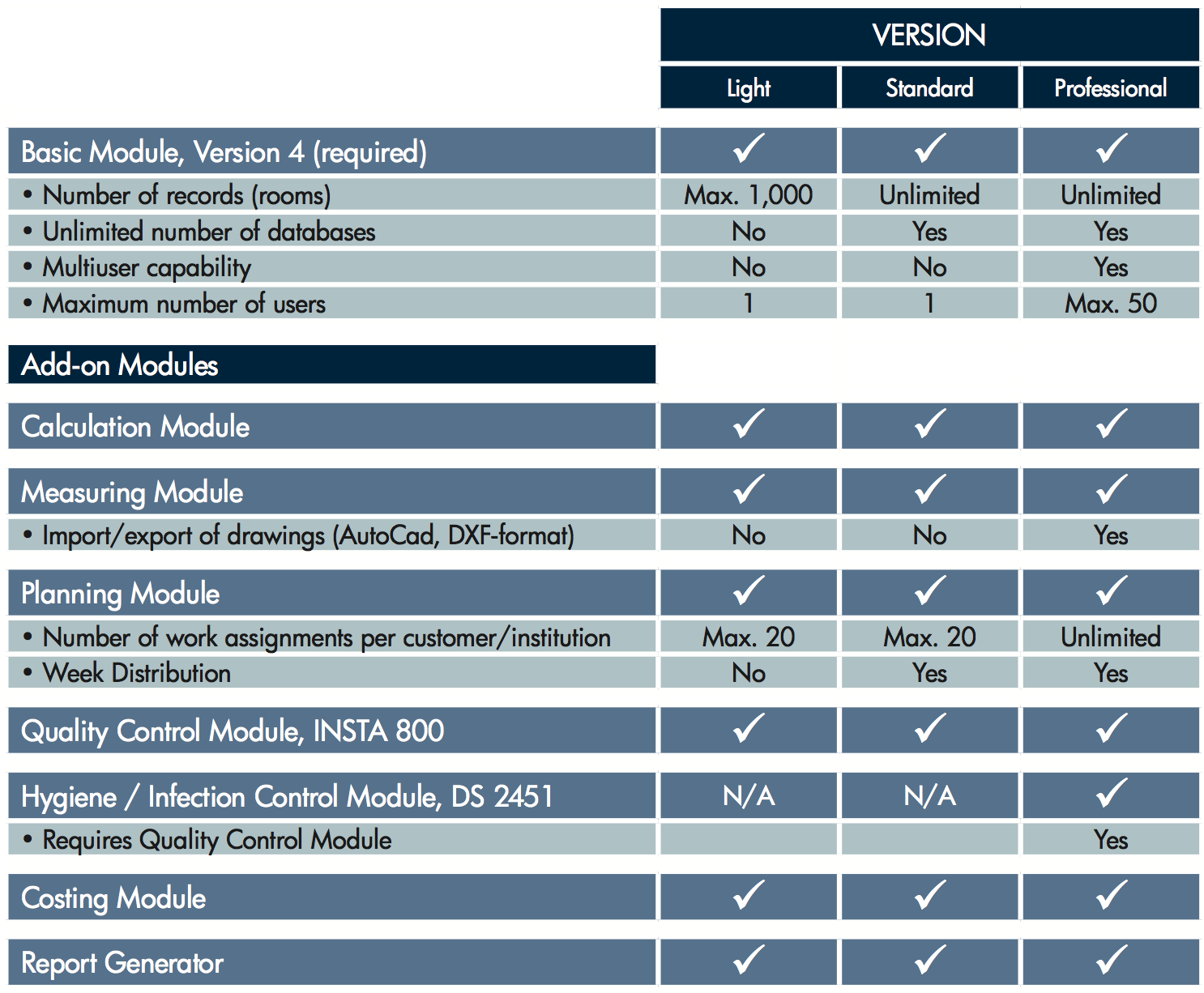 3 versions
LIGHT VERSION can hold up to 1,000 rooms.
STANDARD VERSION with unlimited number of rooms capability and access to most of the functions of the program.
PROFESSIONAL VERSION comes as a multi-user system with one user and ability to add licenses for more users. Gives you access to all functions of the program.