About Data-know-how
Business concept
Aps Data-know-how is built on the idea that the quickest and safest way to carry out calculation tasks, measurements and distribution in the cleaning industry is to use personal computers and other digital devices.
By using comprehensive data sets, almost 30 years of experience in the field and feedback from hundreds of users, Aps Data-know-how has developed the most important tool for modern planners in the private and public cleaning industry.
The Cleaning system – a detailed and manageable planning tool
Aps Data-know-how's main product The Cleaning System is an advanced but user-friendly tool for registration, measurement, planning, and quality control of cleaning and service work.
The Cleaning System is unique compared to similar software on the market, because it gives a detailed and manageable groundwork for measuring cleaning and service tasks.
The system uses fundamental key numbers and allows you to control frequencies on each operation. At the same time, the combination of room registrations and floor plans gives you a great overview of the work assignments.
IDEX – Inspections on the go
By using the mobile application IDEX you can do inspections of work tasks which you have already planned in The Cleaning System. IDEX makes it easy to do the quality control on location and the data you register is immediately transferred to The Cleaning System when you connect to the Internet.
The quality controls are based on the common Nordic standard called INSTA 800, but you can also define your own standards for the inspections.
Personal support
When you buy The Cleaning System and sign a service agreement you can call our hotline Monday to Thursday between 9 p.m. and 4 p.m. Central European Time (9 p.m. to 3.30 p.m. (CET) on Friday) if you experience any problems while using the system. You are also guaranteed that potential system errors will be solved as quickly as possible. One of our programmers will start detecting and solving the error the same day, or at the latest, the day after the error has been reported.
The service agreement gives you the opportunity to update The Cleaning System when new versions of the system are released.
We also offer training sessions where you learn how to use The Cleaning System. Our consultant will prepare a course based on your needs. This service is not included in the service agreement.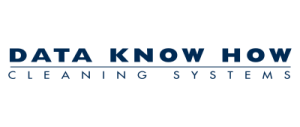 A bit of history
Aps Data-know-how was founded in 1987 by Steen and Carsten Jallov. In a short period of time the company's main product, The Cleaning System, became an acknowledged and widely used tool for solving many different calculation and planning assignments in the cleaning industry.
After the death of Steen Jallov in 1991 Carsten Jallov carried on the company together with several skilled programmers and consultants.
Today, the company is the biggest provider of software for calculation, measurement, planning and controlling in the cleaning and service industry in Scandinavia.