Mark/select the layers that contains the polylines.
Click the "!" button to create the rooms and confirm.
---
Detailed guide
To import the closed polylines from the DXF layer(s) and create rooms on the temporary floor, click on the layer(s) that contains the polylines under "Name". (1)
The number in parenthesis after the layer name indicates how many closed polylines The Cleaning System has recognized during the import of the DXF files.
* Please note that some layers will contain closed polylines which represents other drawing elements (not room polygons). These layers should not be imported.
Mark the layer(s) you want to create the room drawings from and press the "!" button in the toolbar. (2)
Confirm that you want to create the rooms by clicking "Yes".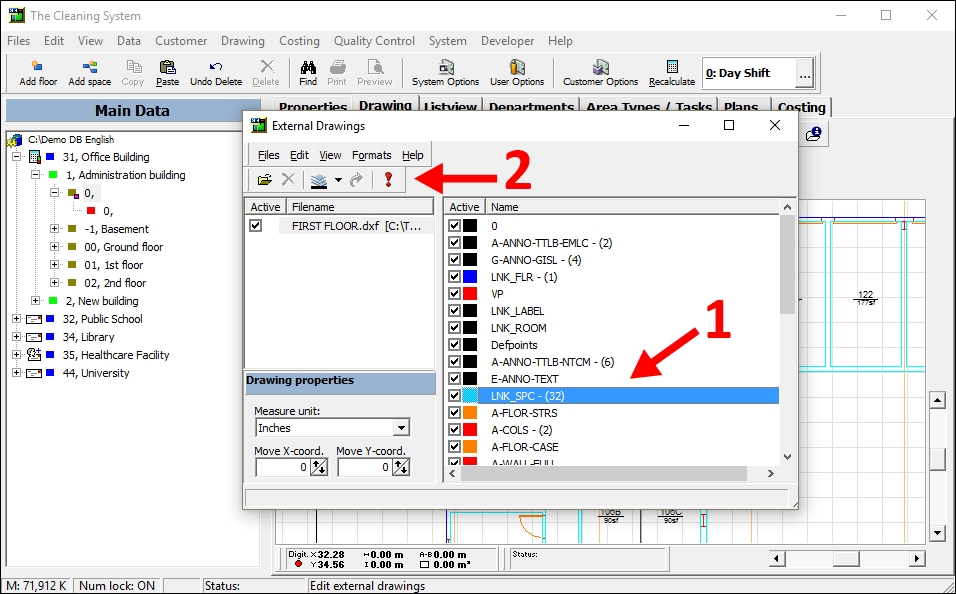 Close the "External Drawings" window.
The rooms will now be added under the temporary floor in the Main Data. (3)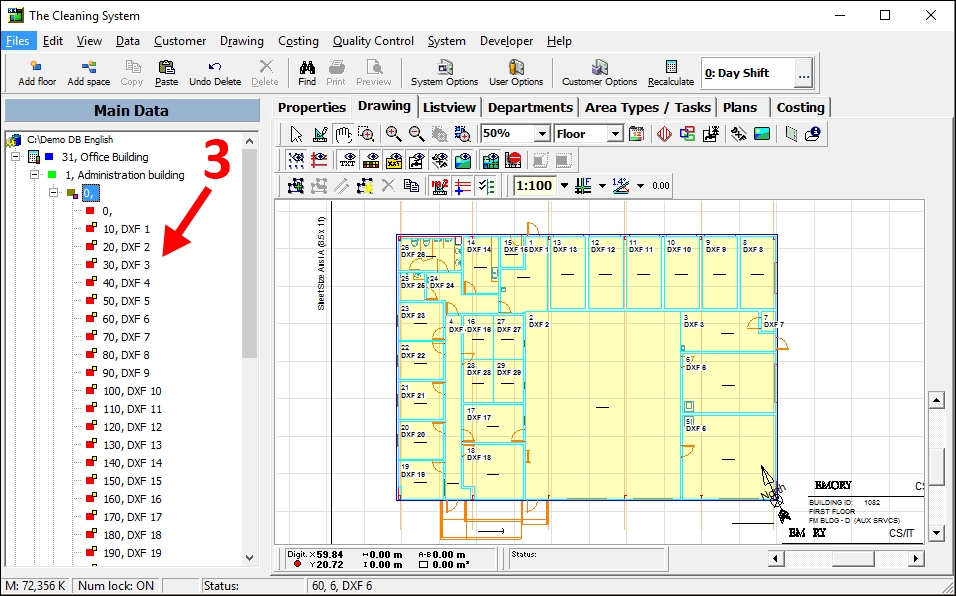 ---
For the whole guide on how to import a DXF file and copy room polygons → Click here
---