About The Cleaning System
The software allows you to set up and measure all types of rooms and spaces based on custom or built-in dynamic area types.
Once you have entered and measured your space inventory it is easy and convenient to calculate the overall time and expenditure. At the same time you may distribute work assignments to employees, print out overviews of rooms, work plans and color drawings as desired.
Finally, it also enables you to control the planned cleaning tasks according to the Nordic INSTA 800 Quality Evaluation Standard. All in one software package.
The Cleaning System is a Windows-based program. The program is available in 3 different versions divided into modules.
You may customize your program to fit your company, and adjust it as conditions change.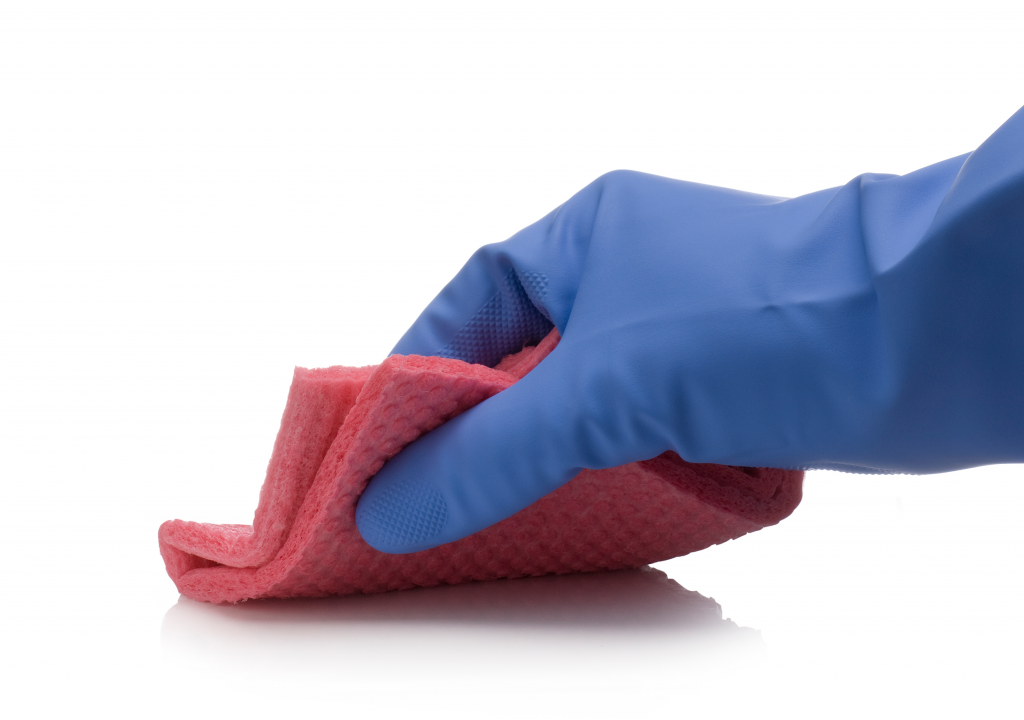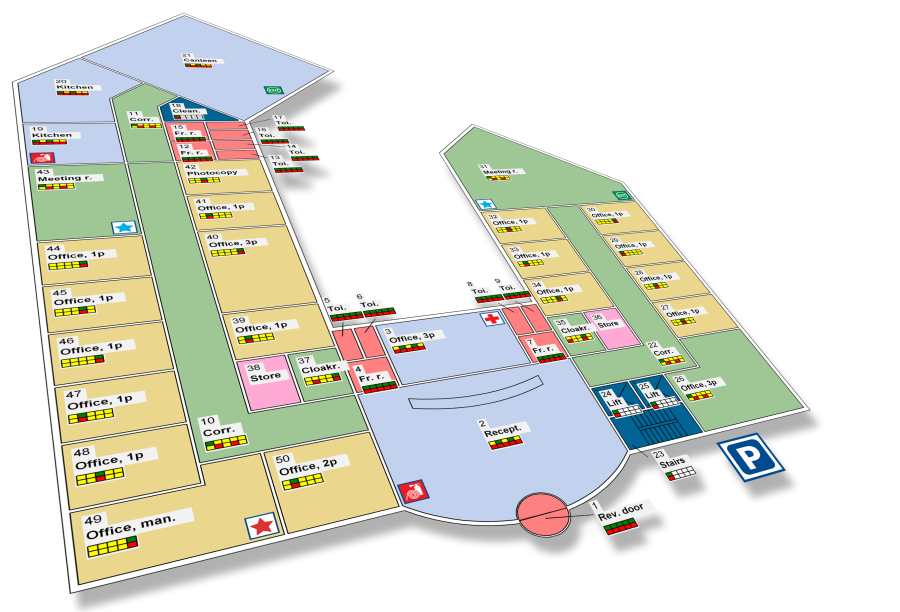 Used by All Types of Companies
The Cleaning System is used by all types of companies, small and large, public as well as private, trade unions, consultants and companies with their own cleaning departments and in many hospitals and educational institutions as well as building service contractors.
---
Detailed and Flexible Area Types
The program's area types have been tested and verified throughout many years in various types of cleaning companies. In the newest version of The Cleaning System these area types have been improved, are more detailed and even more flexible than ever.
You may change/add new models, and change/add new key figures in the system. This way you ensure that your time calculations will always be targeted to your particular company's operations.
Quick and Reliable Measuring of Areas
Using The Cleaning System will enable you to measure your cleaning areas quick and easily. You need only a drawing of your cleaning area and a scale, or a reference measurement on the site, to be able to measure and calculate the size of all your areas.
You can start with a paper drawing, an architect drawing (from AutoCad or similar), or a scanned drawing in ordinary image file format. Regardless of the drawing material available to you, it will always be used for measuring in The Cleaning System. You may do it yourself, otherwise we shall be pleased to assist in finding the right way to convert your material for use in The Cleaning System.
---
Visual Planning Tool
The Cleaning System is a visual planning tool. All registrations may be viewed and changed directly on the drawings measured – allowing for a great general view, and enabling a check on your room info by a single glance.
The rooms measured may be distributed between your assistants and color-coded on your drawings. You may also run detailed planning of the weekdays selected for cleaning, and the days for light or thorough cleaning – again, directly on your drawings.
The wide hatching potential of the system may also be used simultaneously, as well as the facilities for adding text and symbols in the rooms, for communicating your planning to interested parties: Buyers, cleaning superintendents, assistants, and daily users of the rooms. It is effective indeed.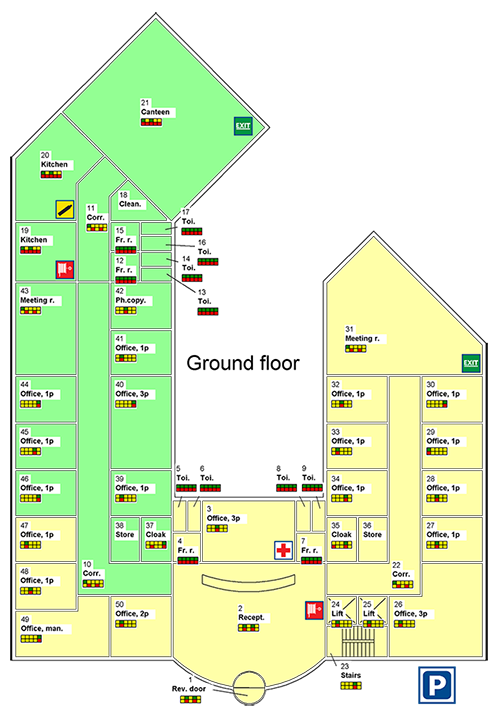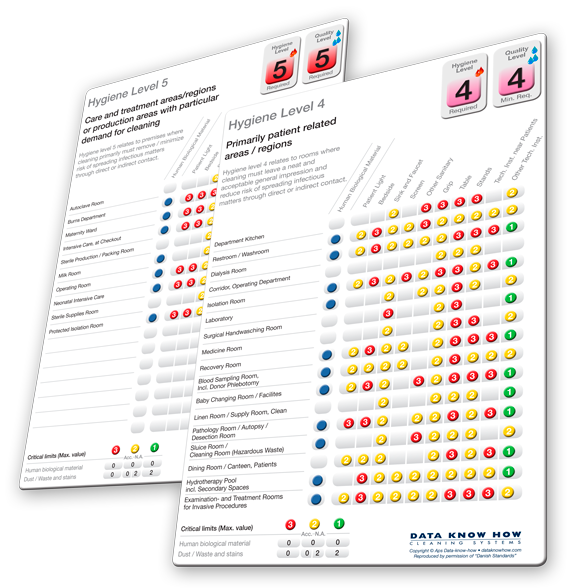 World Class Quality Control
The Cleaning System's quality control is based on the recognized Scandinavian INSTA 800 Standard for control of cleaning quality. This system helps you calculate the number of rooms to be controlled by you, to take out rooms for control, and evaluate the final result.
In addition to the INSTA 800 Standard, you may also use the Danish Infection Hygiene Standard DS 2451-10 for control of critical risk points in rooms having a risk of spreading of pathogenic bacteria.
For a quicker and simpler quality control, quality controls may be established by you to meet your particular needs.
All quality controls can be performed on Android and IOS based smartphones and tablets.
---
Simulations and Cost Calculations
Applying The Cleaning System "Search and Replace" function will enable you to calculate, quickly and easily, the consequences of alternative cleaning frequencies, choice of methods, level of hygiene, etc.
The financial consequences of your calculations may be read direct in the system built-in price calculation.
Save Time With The Cleaning System
Modern cleaning managers use The Cleaning System in their daily work. It is time-saving, creates easily understood overviews and inspiration to solve many of today's challenges in the cleaning industry.
The detailed calculation models, detailed room records and clear drawings of the building will ensure a fast and simple planning, better financial control as well as easy-to-read work drawings for your staff.
Read more about the set-up of the program in modules and different versions on the following pages or contact one of our distributors and get a presentation of the program's many possibilities – without any obligations.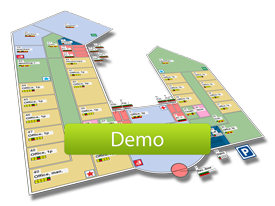 Download a demo version of The Cleaning System